As 2021 dawned, we hoped the challenges of COVID-19 were behind us. However, as new virus variants emerged, lockdowns came and went, and international travel remained challenging, the pandemic continued to shape the world around us. Yet there were bright spots and exciting developments. Vaccination programs ramped up globally, the Tokyo Olympics finally went ahead and the COP26 meeting in Glasgow saw some concerted efforts from world leaders to reduce climate-change causing emissions.
Amid all this, the positivity and creativity of the Australian macadamia industry has endured, with an upswing in Australian kernel sales capped off by an outstanding 2021 crop. Grown in locations where they naturally evolved with a clear provenance story and a dedicated and collaborative industry, the unique benefits of Australian grown macadamias are an ideal match for the tastes, interests and lifestyles of modern consumers, as our top stories of the last 12 months show.
The stories that resonated in 2021
#1: MACADAMIA CHANGE MAKERS TAKE CENTRE STAGE
Our 2021 Macadamia Change Makers series profiled the incredible versatility of the macadamia and the creative people who make the most of it. Marc Harrison, famous for designing the iconic, internationally famous Husque bowls from crushed macadamia shells, kicked off the campaign designed to inform and inspire consumers to discover more about the unique properties of macadamias.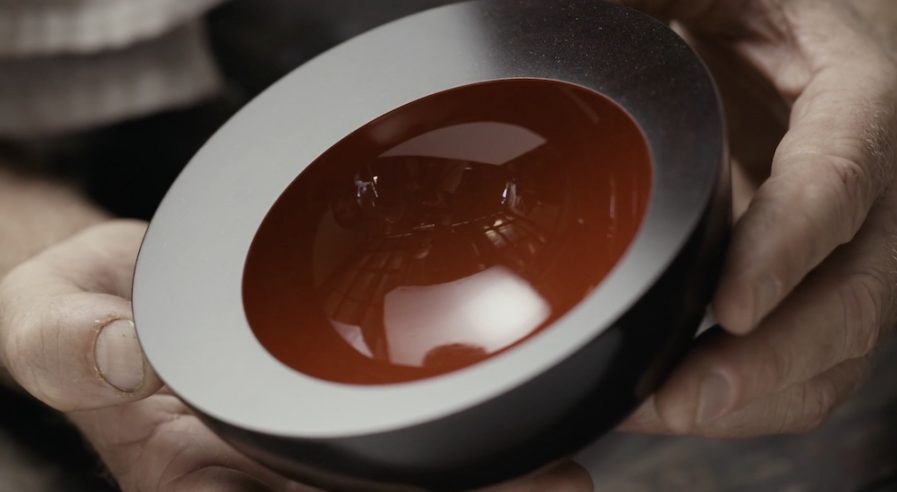 #2: GAINING TRUST THROUGH ORIGIN
In 2021 our research showed just how significant ingredient origin is to many consumers around the world. In fact, in some markets up to 95% of consumers said this was an important consideration when purchasing macadamia nuts. As the original home of macadamias, Australia is the ideal environment in which to grow this delicious nut. This story shows how several leading brands are telling the story of their hero ingredient.
#3: THE NUDE NUTRITIONIST VISITS BUNDABERG
In June, Australian nutritionist, dietitian and influencer Lyndi Cohen (AKA the Nude Nutritionist) visited Bundaberg, Australia's largest macadamia growing region. Our team introduced her to a variety of exciting macadamia experiences and the resulting traditional and social media coverage reached an estimated potential 7.2 million consumers with the macadamia story.
#4: MACADAMIA BEER: STONE & WOOD LAUNCHES MALTY MAC
Traditional processes, an ancient nut and modern tastes combined to create Malty Mac – a unique, limited-edition lager brewed in collaboration with Australian Macadamias by Byron Bay brewery Stone and Wood in November 2021. This golden brew was a flavour triumph and showcased one of the many ways that macadamias can be incorporated into food and beverage products.
#5: GETTING TO KNOW MACADAMIA CONSUMERS BETTER THAN EVER
What exactly do consumers mean when they say, 'healthy food'? And what role does it play in their lives? These were just some of the questions we were striving to understand when we surveyed more than 6,000 people in Australia, Japan, China, Taiwan, South Korea and the USA to examine current macadamia perceptions and consumption patterns, as well as consumer sentiment around food and health more broadly.
#6: PUSHING PLANT-FORWARD FLAVOUR BOUNDARIES WITH VEGAN CHOCOLATE MACADAMIAS
Entrepreneur Brigid Woolnough harnesses several trends around ethical consumption in her new plant-forward NOMU NOMS chocolate covered macadamia range. These sustainably packaged vegan creations put macadamias front and centre, showcasing their ability to carry highly innovative and super indulgent flavour combinations.
#7: ARE CONSUMERS EATING ENOUGH NUTS? (SPOILER ALERT: NO)
Despite promotion of nut consumption in dietary guidelines around the world, nut intake is well below recommended levels. In this piece, we unpacked the barriers consumers face around eating nuts, exploring what sits between consumers' current behaviour and the recommendations they're ignoring, and how we can bridge that gap.
Here's to the start of 2022
It's set to be another big year for the Australian macadamia industry and we're looking forward to keeping you updated on the latest health, innovation, production and consumer news.
If you have any questions you would like answered in our trade news, or a new product containing macadamias we should know about, contact Australian Macadamias Market Development Manager Jacqui Price.