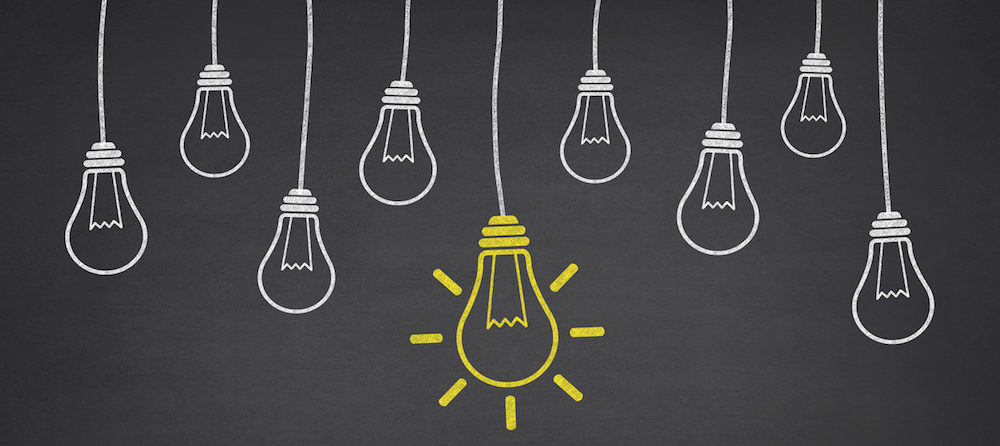 If there was ever a food that pairs with everything, it's macadamias. Sweet or savoury, their versatile flavour enhances any other ingredient, while their unique velvety crunch elevates the eating experience of any product that contains them.
While there are many examples globally of successful product innovations featuring macadamias (think Häagen Dazs and Meiji), the factor that has seen some manufacturers keep their distance from macadamias as an ingredient is surety of supply.
But that's about to change.
Macadamia production on the rise
Over the next five years, significantly greater volumes of macadamias are set to become available to the ingredient market as production from established origins increases, and new macadamia plantings globally come into bearing.
With global production forecast to double or even triple over the next 5-10 years, food manufacturers can include macadamias in their new product development plans with more confidence and surety than ever before.
Insight-supported consumer demand
While it's important for manufacturers to feel confident around supply, of equal importance is having proof that consumers want to see more macadamias in the products they're buying.
Over the past five years Australian Macadamias has commissioned regular consumer research studies to uncover the attitudes and behaviours of consumers towards macadamia consumption. Conducted in multiple markets including Australia, Germany, Japan, China, South Korea and Taiwan, the research findings provide an excellent benchmark of what consumers love about macadamias, and where the biggest opportunities lie.
Additionally, we have established a loyal and engaged Facebook following of more than 217,000 fans globally. These communities hold a wealth of information, and we regularly mine our Facebook data to extract new and potent insights.
This extensive body of consumer insights reveals a host of compelling reasons for product developers to think seriously about what macadamias could bring to future product launches.
The top 10 reasons food manufacturers should include macadamias in their innovation pipelines
1. Consumers have a strong emotional connection with macadamias
Consumers across the world LOVE macadamias, and they're not afraid to show it. Their positive and emotional social media conversations about macadamias include frequent use of the word 'LOVE' and emojis that communicate love, kisses and happiness.
Manufacturer opportunity: including an ingredient that consumers already love may increase product and brand appeal.
2. Macadamias have many features that make them interesting, which is why consumers are never lost for words when describing them
Our fans go to great lengths to describe macadamias and use words such as delicious, creamy, crunchy, tasty, buttery, healthy, energising, yummy, rich, velvety, nutritious, natural, premium, smooth, satisfying, and moreish.
Manufacturer opportunity: macadamias can bring a rich, multi-dimensional sensory experience to a product.
3. Macadamias create special moments
Whether it's to relax or refuel, consumers see a 'macadamia moment' as a treasured moment of indulgence, either alone or sometimes shared with those close to them.
Manufacturer opportunity: a product containing macadamias has potential to be enjoyed during special, indulgent moments.
4. Macadamias are the King (or Queen) of nuts
Macadamias are regarded as the most naturally premium, indulgent and unique nut, one that offers a very rich and intensely indulgent experience. Their premium appeal and perceived high value make them a gift-worthy nut. Consumers associate macadamias with a sense of superior discernment, superior status and not just for every day.
Manufacturer opportunity: macadamias' premium status can positively impact consumer perceptions of products that contain them.
5. Macadamias are more than just a food
They have superfood potential and are seen as a source of health, enjoyment and luxury by consumers.
Manufacturer opportunity: macadamias can increase the superfood status and health cues of a product.
6. Macadamias add value
Consumers are willing to pay more for macadamias. They expect products containing macadamias to be more expensive. This verifies their status as a premium and exclusive product. They instantly upgrade other foods, adding premium appeal, and as an ingredient, they can be a driver of shopping decisions and behaviour.
Manufacturer opportunity: macadamias can increase a product's value and drive the consumer's decision to purchase.
7. Consumers see multiple possibilities for macadamias
Macadamias are seen as very versatile, with potential to turn up in many different product categories. There are no product problems that determine or limit usage.
Manufacturer opportunity: macadamias can be embraced as an ingredient in almost any food product category.
8. Macadamias are natural heroes
Macadamias create a high degree of excitement and loyalty among consumers and they elevate the products they are contained in.
Manufacturer opportunity: products with macadamias are more likely to be tried and tested.
9. Macadamias can leverage the Australian advantage
Australia enjoys a positive image as a healthy and credible food source. This provenance increases the premium appeal and exclusiveness of macadamias.
Manufacturer opportunity: by choosing Australian grown macadamias, not only is the quality superior, but there is the halo effect of Australia as a clean, green growing environment.
10. Macadamias are well aligned with the needs of millennial consumers
Millennials' purchasing power is greater than ever. They want products that offer relevant health benefits. Compelling health messages include:
Brain food: that delivers enhanced mental stamina and concentration

Protein: a positive health message

For me: offer health benefits relevant to them, not their parents

Manufacturer opportunity: if your brand or product is targeted at millennials, macadamias are a gateway to compelling messaging for your product.
Consumer insight sources:

Australian Consumer Profiles Research, 2014, GALKAL
German Consumer Research, 2014, GALKAL
China Consumer Study, 2013, HAVAS Worldwide
Nuts Usage and Attitude Basic Survey, March 2011, EURO RSCG Field Force, Taiwan
South Korean Consumer Benchmarking Research, 2016, HAVAS Worldwide / Acorn Marketing & Research Consultants (HK) Limited, Korea Branch
Japanese Consumer Benchmarking Research, 2016, HAVAS Worldwide Tokyo
Millennial Attitudes to Nut Consumption, 2016, Colmar Brunton
Australian Macadamias Facebook pages in Australia, Germany, Japan, South Korea and Taiwan